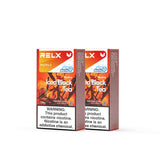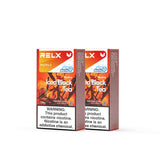 RELX Pod Pro 2 - Iced Black Tea (2 Pack)
Taxes and shipping calculated at checkout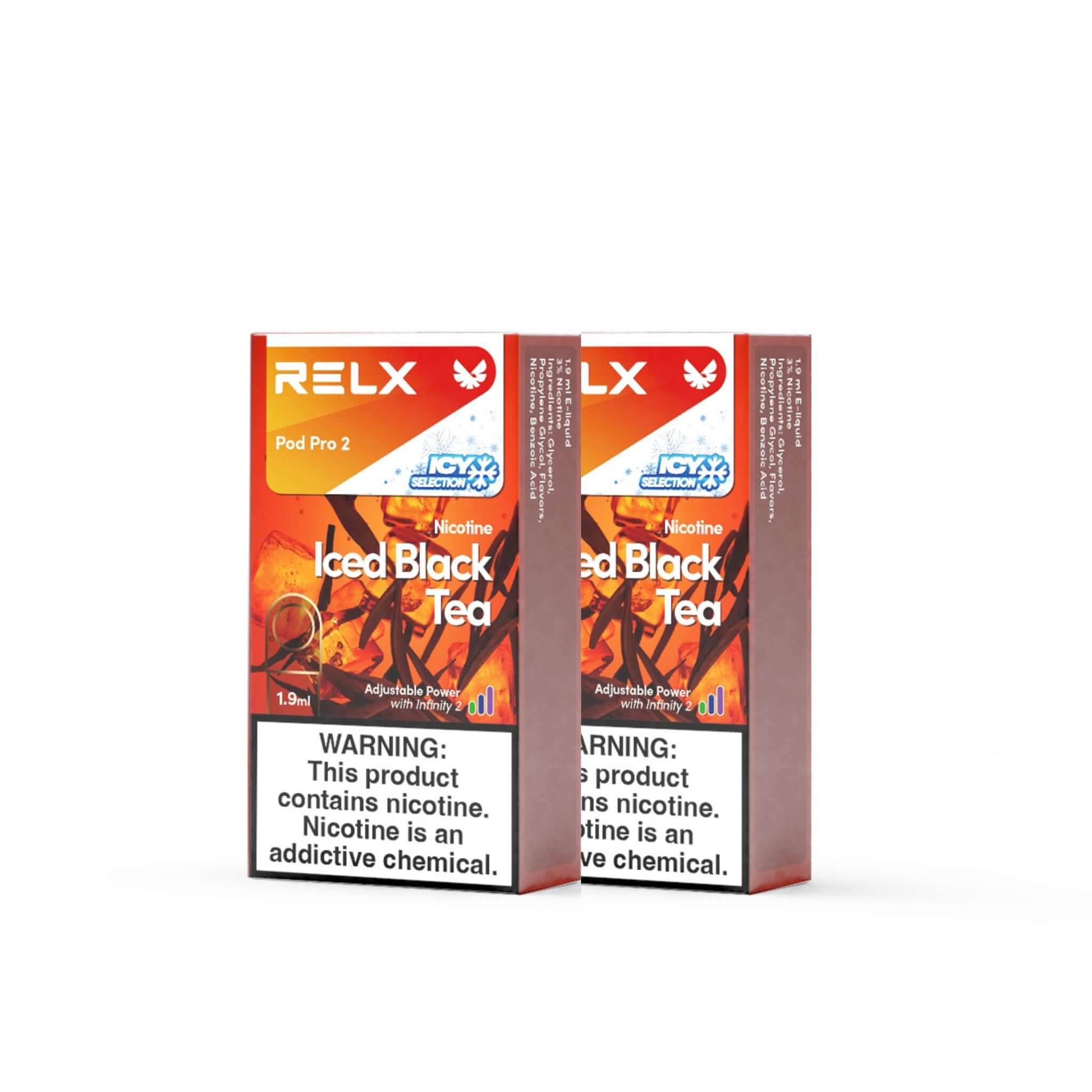 Description RELX Pod Pro 2 - Iced Black Tea (2 Pack)
RELX Pod Pro 2: Iced Black Tea
Experience vaping like never before with the RELX Pod Pro 2, a 6th generation pod system that combines advanced features with an array of rich flavors for a superior vaping journey.
Key Features:
Compatibility Across Generations: The RELX Pod Pro 2 seamlessly integrates with the Infinity Device (4th Gen) and Phantom Device (5th Gen), ensuring you can enjoy its benefits with your existing RELX devices.

Adjustable Power: RELX Pod Pro 2, when matched with the Infinity 2 device, can produce three different levels of smoke intensity and provide one flavour with three distinct sensations.

Flavor Variety: Choose from over 25 flavors, catering to a wide range of preferences. Whether you crave fruity, menthol, or tea-inspired flavors, RELX Pod Pro 2 offers an option for everyone.

Long-lasting Cool Taste: Designed to maintain a refreshing cool taste even after a week or more of use, guaranteeing a consistently enjoyable vaping experience.

Smooth, Silent Operation: Expect a super smooth vaping experience with stable vapor, optimized resistance, and a noiseless design. RELX Pod Pro 2 delivers a rich flavor from the very first puff to the last.

Ergonomic Design: Crafted with an ergonomic design for comfort and ease of use, the RELX Pod Pro 2 is suitable for both beginners and experienced vapers.

Premium Build: Constructed with high-quality materials, the RELX Pod Pro 2 is built to last, ensuring durability and long-lasting performance for all your vaping needs.
Elevate your vaping experience with the RELX Pod Pro 2 and unlock a world of rich flavors and advanced features that redefine your vaping journey.
Thank you for shopping with us