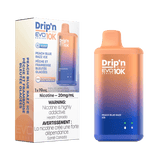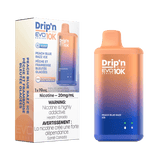 Drip'n 10K - Peach Blue Razz Ice
Taxes and shipping calculated at checkout
We are running low on stock
We are running low on stock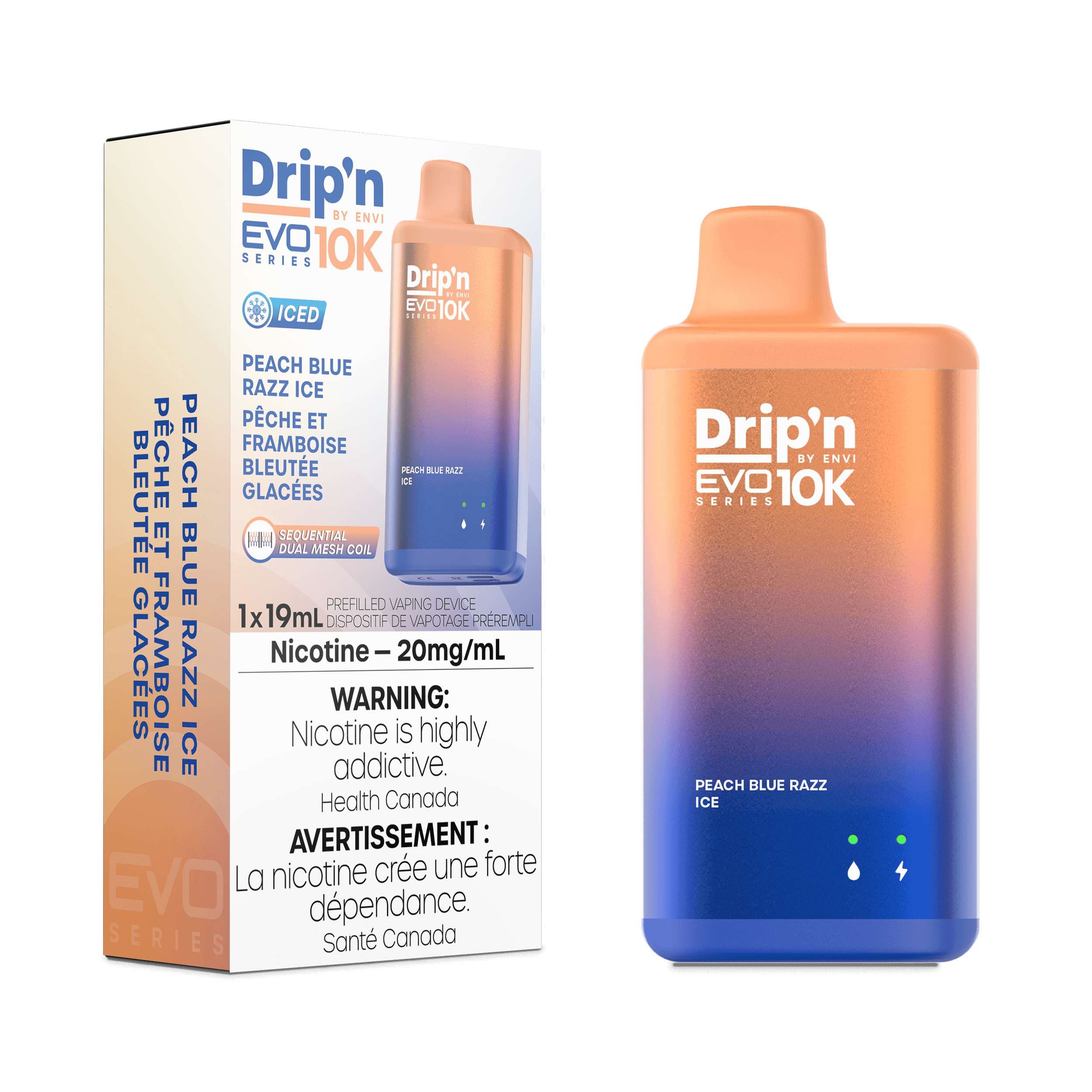 Description Drip'n 10K - Peach Blue Razz Ice
Drip'n EVO 10K
Peach Blue Razz Ice - Strong berry flavour with a subtle twist of sour peach bringing blue razz and icy coolness to new heights.
Embrace the future of vaping with the Drip'n EVO 10K, a device that redefines the standards of endurance and flavor in the vaping world. Experience up to an astonishing 10,000 puffs with a device engineered for lasting satisfaction.
Key Features of Drip'n EVO 10K:
Extended Puff Count: Offers up to 10,000 puffs, setting a new benchmark for device longevity.

Innovative Sequential Dual Mesh Coil: Ensures consistent and rich flavor delivery throughout your vaping experience.

Ergonomically Designed Mouthpiece: Crafted for comfort, enhancing your vaping sessions with each inhale.

Intuitive Battery and E-liquid Indicators: Stay informed about your device's status for a worry-free experience.

Exquisite Sweet Flavors: A delightful array of sweet flavors that cater to your taste buds.

Customizable Airflow: Adjust the airflow to suit your preference, ensuring a personalized vape every time.

Compact and Portable Size: Measuring 103 x 46 mm, the device is both sleek and easy to carry.

Rechargeable Battery for Continuous Use: Fitted with a rechargeable battery, ensuring uninterrupted vaping pleasure.

Generous Liquid Capacity: Boasts a 19 mL e-liquid volume, offering ample supply for extended use.
The Drip'n EVO 10K is a testament to vaping innovation, offering unparalleled puff count, flavour consistency, and user-friendly features. It's the ideal choice for vapers seeking a high-capacity, flavour-focused, and convenient vaping solution.
Thank you for shopping with us