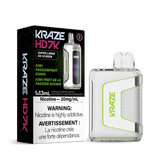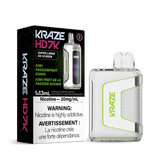 KRAZE HD7K - Kiwi Passionfruit Guava
Taxes and shipping calculated at checkout
We are running low on stock
We are running low on stock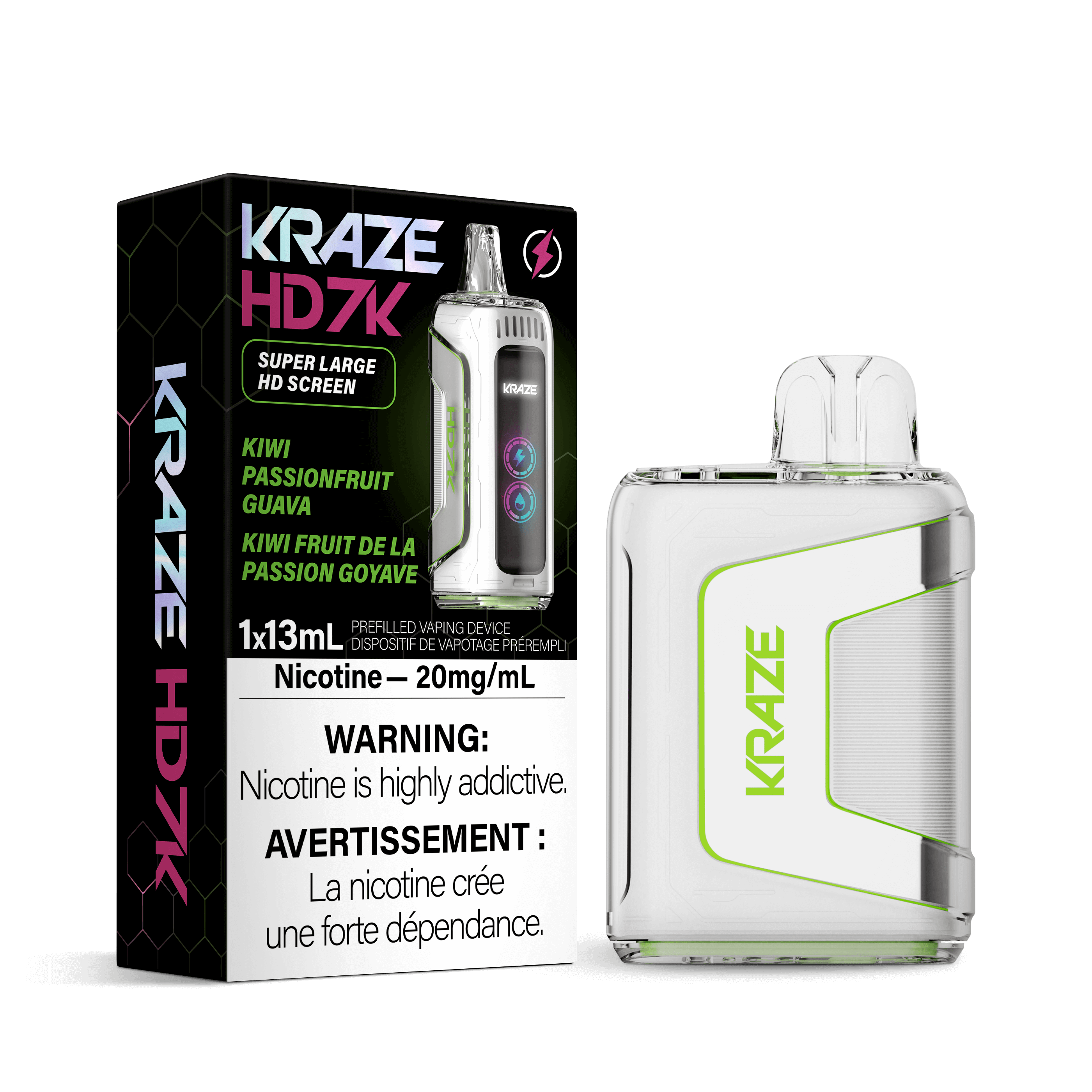 Description KRAZE HD7K - Kiwi Passionfruit Guava
Kraze HD7K Disposable Device
Kiwi Passionfruit Guava – An exotic blend of luscious kiwi, passionfruit, and guava for the perfect tropical vape.
Large TFT Screen Display: Features a user-friendly large TFT screen showing battery life and e-liquid levels for easy monitoring.

Adjustable Airflow Control: Customizable airflow settings for a tailored vaping experience.

Convenient Rechargeable Type-C Port: Equipped with a Type-C port for easy recharging (note: cable not included).

Exceptionally Sweet Flavors: Designed to deliver incredibly sweet and satisfying flavors with each puff.

Advanced Mesh Coil Technology: Comes with a 1.2 ohm mesh coil, optimizing flavor and vapor production.

Extended Puff Capacity: Offers up to 7000 puffs, ideal for long-term use.

Compact and Ergonomic Design: The device measures 85.2 x 51.8 x 26.6 mm, combining portability with a comfortable grip.

Efficient Battery Capacity: Powered by a 650 mAh battery, ensuring reliable performance.

Generous Liquid Volume: Contains 13 mL of e-liquid for prolonged enjoyment.

Optimal Nicotine Strength: Each device is pre-filled with 20mg/mL nicotine, catering to your preferences.

Package Inclusions: Each package includes 5x Kraze HD 7K disposable devices, ensuring a ready supply for uninterrupted vaping.
Thank you for shopping with us