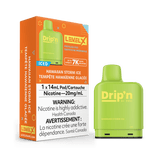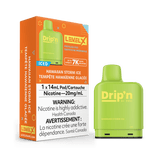 Level X Drip'n- Hawaiian Storm Ice
Taxes and shipping calculated at checkout
We are running low on stock
We are running low on stock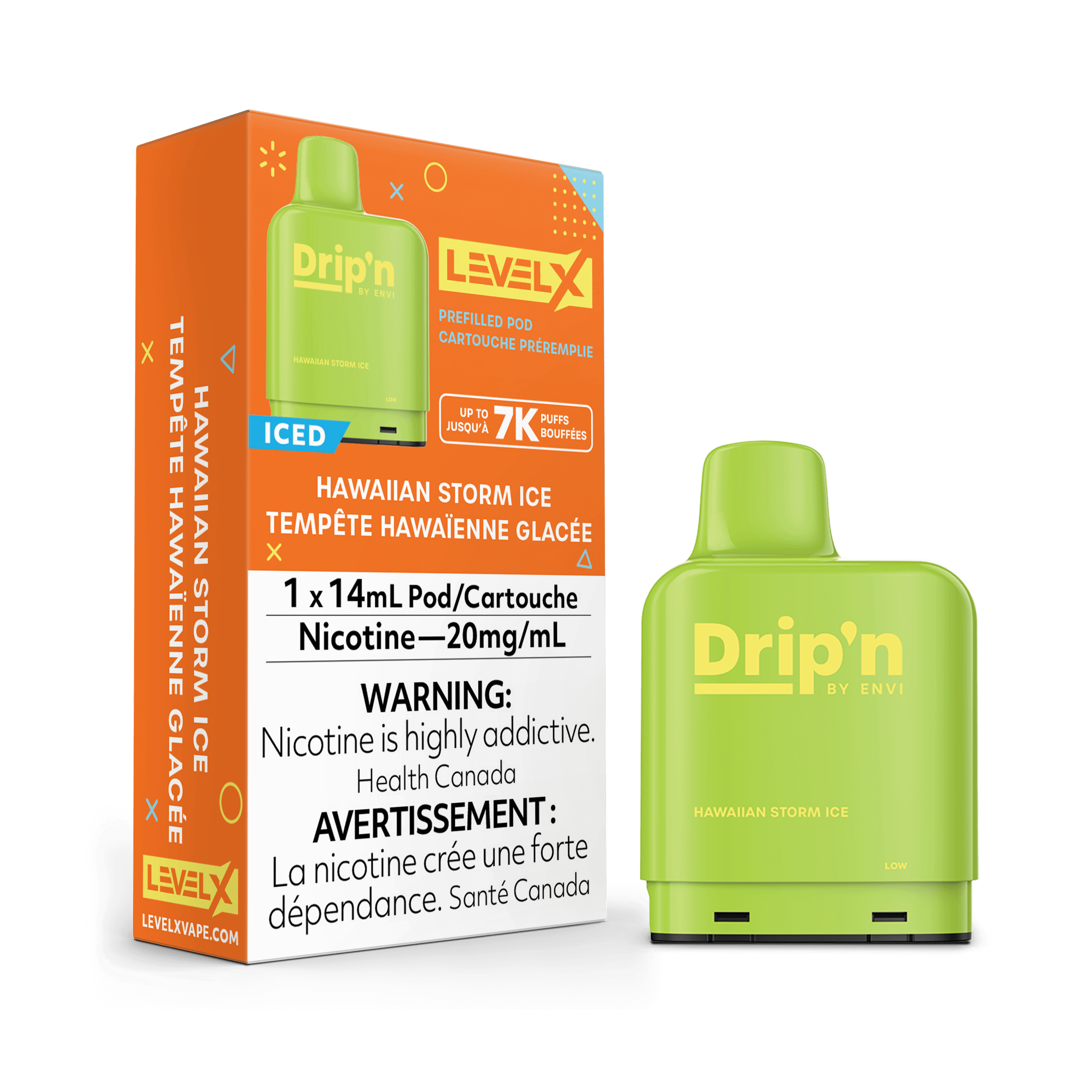 Description Level X Drip'n- Hawaiian Storm Ice
Level X Drip'n Pod:
Hawaiian Storm Ice A whirlwind of exotic fruits with a touch of icy coolness, capturing the essence of a tropical storm.

Universal Compatibility: Designed for versatility, our pods are fully compatible with any Level X battery, ensuring a seamless vaping experience.

Extended Puff Count: Boasting a substantial pod capacity, enjoy up to 7000 puffs, perfect for long-lasting use.

Eco-Conscious Reusable Battery: Our reusable battery system highlights sustainability while offering economic benefits.

Ergonomic Anti-Slip Grip: Crafted for comfort and security, the anti-slip grip provides a steady and enjoyable vaping session.

Customizable Airflow Control: Tailor your vape with an easy-to-use adjustable airflow feature, allowing for a personalized experience with a simple twist or flip.

Comfort-Focused Mouthpiece: The mouthpiece is engineered for comfort, ensuring each puff is as enjoyable as the last.

Optimal Flavor with Premium Mesh Coil: Experience superior flavor and vapor production with our 1.0 Ω Mesh coil.

High Capacity in a Compact Design: Despite its compact size (45 x 24 x 65.25 mm), the pod holds an impressive 14 mL of liquid, balancing convenience with capacity.

Generous Package Offering: Each pack provides 6x 14mL Level X Drip'n Pods, ensuring you have ample supply for your vaping needs.
Thank you for shopping with us