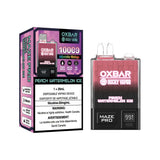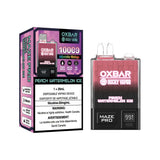 Oxbar Maze Pro - Peach watermelon Ice
Taxes and shipping calculated at checkout
We are running low on stock
We are running low on stock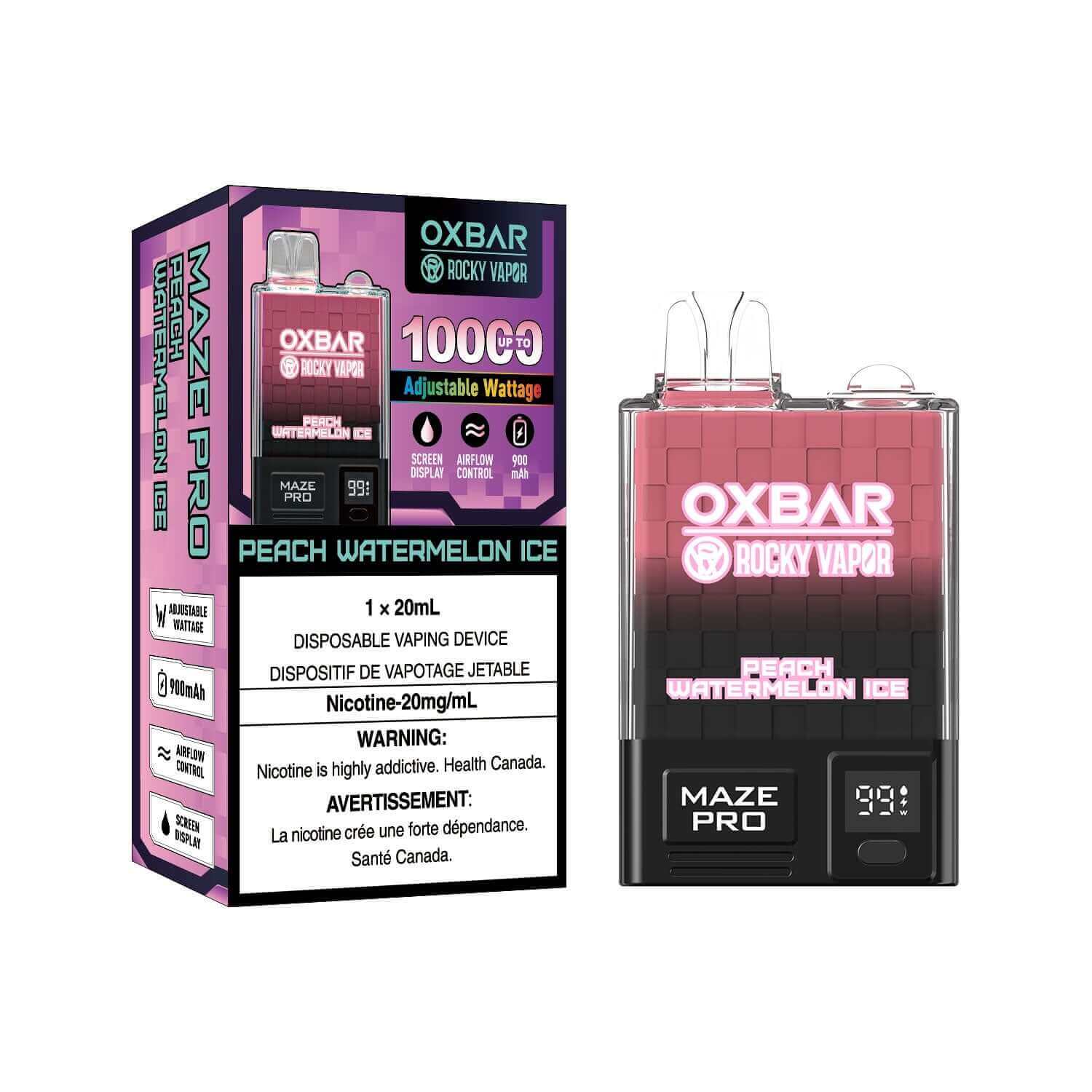 Description Oxbar Maze Pro - Peach watermelon Ice
OxBar Rocky Vapor Maze Pro:Peach watermelon Ice
 Step into the world first wattage adjustable vaping with the MAZE PRO, designed to deliver an exceptional experience. This device is not just a vape; it's a game-changer in the realm of vaping technology.
Key Features of the MAZE PRO:
Extended Puff Capacity: Enjoy up to 10,000 puffs, ensuring a long-lasting vaping experience.

Adjustable Wattage: Tailor your vaping intensity with the adjustable wattage feature for a personalized experience.

Precision Airflow Control: Fine-tune your inhalation with the device's airflow control, catering to your individual preference.

Generous E-Liquid Volume: Comes pre-filled with 20 mL of e-liquid, offering an extensive usage time.

Diverse Flavor Options: Choose from a range of 12 distinct flavors, each crafted to satisfy your taste buds.

Convenient Screen Display: Keep track of your vaping parameters with the easy-to-read screen display.

Powerful 900mAh Battery: Equipped with a robust 900mAh battery for reliable and continuous vaping.

Optimal Nicotine Strength: Contains 20mg/mL nicotine, balancing satisfaction and enjoyment.

Advanced 1.0Ω Mesh Coil: Experience enhanced flavor and vapor production with the high-quality mesh coil.

Type-C Charging: Benefit from fast and efficient charging with the modern Type-C charging port.
Thank you for shopping with us