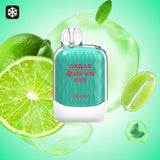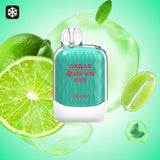 OXBar Rocky Vapor G8000 - Lemon Mint
Taxes and shipping calculated at checkout
We are running low on stock
We are running low on stock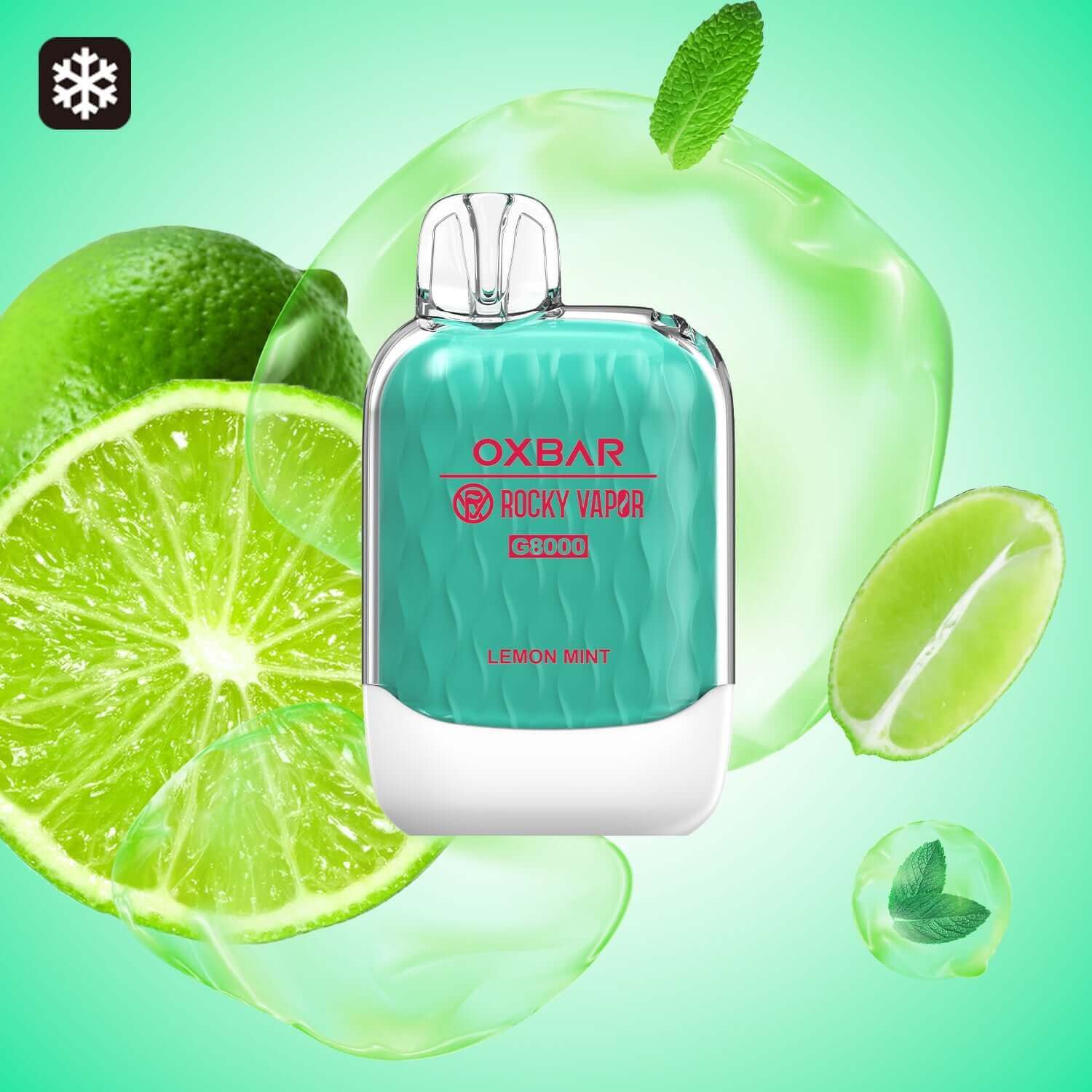 Description OXBar Rocky Vapor G8000 - Lemon Mint
OXBar Rocky Vapor G8000 - Lemon Mint 
The OX Bar G8000 Disposable Vape is a newly released vaping device that offers an enhanced vaping experience. It utilizes the latest Mesh coil technology, which is known for producing cleaner flavours and increased vapour production compared to traditional coil designs. With this technology, the OX Bar G8000 is capable of providing up to 8000 puffs.
This disposable vape is designed with a beautifully crafted body that not only looks stylish but also holds 16ML with 20mg salt nicotine e-liquid. This combination of high e-liquid capacity and nicotine strength ensures a satisfying vaping experience. The unique Mesh Coil used in the device guarantees a premium experience from the very first puff until the last, delivering consistent flavour and vapour production.
To ensure durability and a premium feel, the OX Bar G8000 is encased in a hard transparent shell. This transparent design adds a touch of elegance while allowing users to monitor their e-liquid levels. The device also features a rechargeable battery, further enhancing its convenience and longevity.
In addition to its impressive features, each OX Bar G8000 Disposable Vape comes with a brand lanyard, providing a convenient way to keep the device accessible and secure.
It's worth noting that the product may contain trace amounts of menthol, which could add a cooling sensation to the flavours.
Specs:
Up to 8000 puffs
650 mAh battery
18mL of e-liquid
20mg nicotine content

1.2Ω

Mesh coil technology
Draw activation
USB Type-C charging port
Anti-leak design
Portable and small

Non-Refillable
Available Flavours:
Flavours:
Blue Raspberry 
G B
Grape Ice
Lychee Watermelon 
Peach Blue Raspberry
Punch
Skit
Strawberry Lemon
Strawberry Watermelon
Includes:
1 * OXBar Rocky Vapor G8000
1 * Lanyard 
Thank you for shopping with us