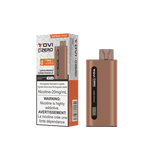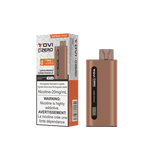 Zero Degrees SA7500 - Lemon Sparkle
Taxes and shipping calculated at checkout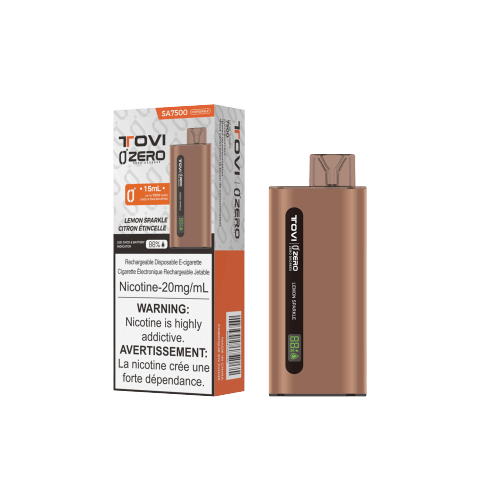 Description Zero Degrees SA7500 - Lemon Sparkle
Zero Degrees SA7500: The Ultimate Choice for Menthol Enthusiasts
Introducing the Zero Degrees SA7500, a groundbreaking vaping device designed specifically for lovers of extreme menthol flavor. This device embodies a perfect blend of style, functionality, and intense menthol satisfaction.
Menthol Level:   ★ ★ ★ ☆ ☆
Exceptional Features of Zero Degrees SA7500:
Extended Puff Capacity: With up to 7500 puffs, the SA7500 promises a long-lasting vaping journey, making every session fulfilling and extensive.

Innovative LED Screen: The state-of-the-art LED screen keeps you updated on battery life and puff count, ensuring you're never caught off guard by power cutoffs or juice burn.

Generous E-Liquid Volume: Each SA7500 comes pre-filled with 15 mL of e-liquid, guaranteeing prolonged use and uninterrupted pleasure.

Diverse Flavor Range: Catering to all palates, the SA7500 offers 10 unique flavors, each meticulously crafted for a satisfying taste experience.

User-Friendly Screen Display: Monitor your vaping stats effortlessly with the device's clear and intuitive display.

Powerful Battery Life: Powered by a robust 900mAh battery, this device ensures consistent and reliable vaping, session after session.

Balanced Nicotine Strength: At 20mg/mL nicotine, the SA7500 strikes a perfect balance between satisfying nicotine delivery and enjoyable vaping.

Advanced Mesh Coil Technology: The 1.0Ω Mesh coil in the SA7500 enhances both flavor and vapor production, elevating your vaping experience to new heights.

Efficient Type-C Charging: Enjoy the convenience of fast and efficient charging with the modern Type-C port.
The Zero Degrees SA7500 stands as a testament to vaping innovation, designed to meet the highest expectations of menthol flavor enthusiasts. It's not just a vaping device; it's a gateway to an intense and refreshing menthol experience.
Thank you for shopping with us